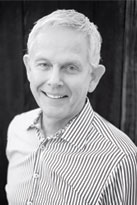 Dr. Dennis Burke
"After nearly 30 years of ministry I have recognized that there are some people I have come to know who stand out as exceptional people with a passion to lift people to a better quality of life. I have seen Ron as one of those exceptional people. He is a leader who has a very powerful anointing in his life.
Without any reservation I recommend his ministry knowing that he will have a significant impact as a speaker and minister of the Word."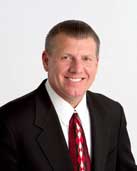 Dr. Mark T. Barclay
"I want to recommend to you Ron Jutze. Ron has pastored and done a great job feeding the sheep and managing God's business. He is a seasoned minister and has been to hell and back, as we say, over various issues, fighting life through. He is living proof that he knows what it's all about.
Ron has a great word for the local church, a word of encouragement to give you a boost and help you go to the next level."
Video Endorsement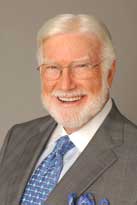 Dr. Hilton Sutton
"It is a distinct pleasure to recommend to you the ministry of Ron Jutze. I have personally known Ron for nearly twenty years. He has more than 23 years of pastoral ministry experience and has been highly successful.
Ron has an excellent ministry, is Holy Spirit anointed and has an awesome vision for the local church. I'm sure he would be a blessing to your congregation."
Video Endorsement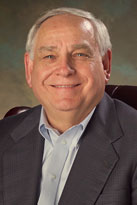 Doug Carter
"It has been my pleasure to know Ron both on a personal and professional level for about ten years. I met Ron in the early years of EQUIP, and his selfless desire to support the development of leaders and the worldwide advancement of the gospel became obvious immediately.
Ron planted, led and grew a great church in the Southern Tier of New York. His practical approach and big picture church vision attracted and motivated people all over the community to be active in making a difference in their sphere of influence. The results were nothing short of miraculous.
His ministry will strengthen pastors, encourage leadership teams and ignite the congregation with a fresh passion for Christ and a renewed commitment to His cause on earth. I would strongly encourage you to open your church calendar/doors to the ministry of Ron Jutze. You will not be disappointed."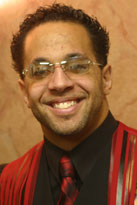 Pastor Jay Gilbert
"I have known Pastor Ron as pastor, friend, and minister for about 20 years now. The number one thing I believe he would be known for is his love for the people of God. He understands the day to day struggles of a church and a pastor as well as the victories that come from that struggle. He would bring a wealth of increase to any ministry that would open the doors for him to minister. The Bible says to mark the perfect man for the end of the ways of that man will be peace. This is Pastor Ron Jutze."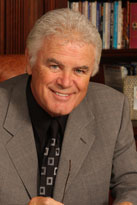 Bob Gass
"Ron Jutze is a successful pastor and a gifted communicator, especially on the topic of leadership training in the local church. I recommend him highly."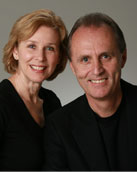 Pastor Mirek Hufton
"Ron Jutze is a man who I have grown to respect over the years. He truly has a passion to see the local church grow, thrive, and fulfill its God-given purpose. As a man of passion for the things of the kingdom, Ron excels in leadership ability and in instilling vision in the hearts of people to whom he ministers. Whenever you get around Ron, you can hear his excitement and joy in seeing the church grow and develop leaders to expand and fulfill its vision."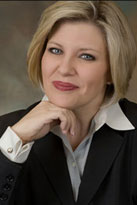 Brooke Asiatico
"As an attorney representing hundreds of churches and ministries throughout the U.S. and around the world, I have had the distinct privilege to watch many ministers behind the scenes, away from the pulpit. You can likely imagine that those situations are not always for wonderful celebratory events, and that it is in those difficult times that one's true character is revealed. It is with genuine sincerity that I am honored to refer Pastor Ron Jutze to you and your ministry as one of those ministers I have now known for several years whose character is built on and exemplifies the rock of Christ."
Pastor John Tonelli
"It is both a privilege and an honor to recommend Ron Jutze to you. I have known Ron, personally and professionally for nearly 30 years. Throughout that time Ron has shown himself to be a man of integrity and loyalty, whose heart follows hard after the heart of God. Ron's sensitivity to the Holy Spirit makes him an effective force in the local church and in the Kingdom of God at large."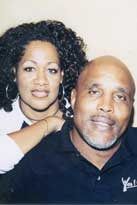 Pastors Art and Gail Moore
"As a former NFL football player with the New England Patriots, my wife and I now Pastor a church. We both have had the pleasure of knowing Pastor Ron Jutze for over 11 years now, and have found him to be one of the most gifted ministers of our time. He has a profound knowledge of the Word of God as well as a unique style of presenting the Gospel message so that it is relevant and applicable for today's culture."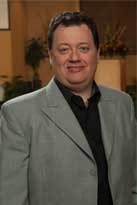 Pastor Mark Garver
"It was a great pleasure to have Ron Jutze at Cornerstone Word of Life Church. He brought his years of experience, his tremendous teaching gift, and great revelation on leadership. The most important thing Ron brought to our church was his passion. I believe Ron's passion for the Lord and His people is catching.."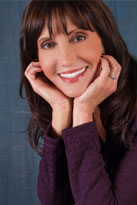 Rev. Margie Fleurant
"I am writing to recommend a pastor and friend of mine named Ron Jutze. Ron is a fellow minister and I've known him for over 30 years. I have personally seen the positive impact Ron has had on the churches where he has ministered as he traveled across the United States.
My friendship with Ron began back in the 1980's when he pioneered a church in Olean, NY. Because of his heart, his ministry gift, and his life of intimacy with Jesus, the church became the largest church in the city…."
© Copyright 2015  |  Ron Jutze Ministries  |  All rights reserved.