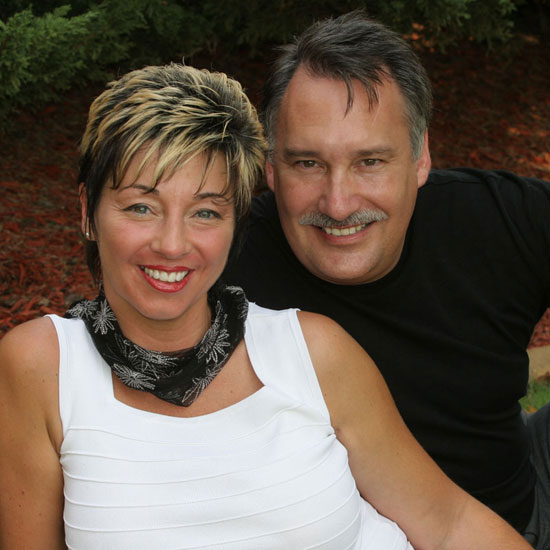 Meet Ron & Denise Jutze
---
Ron is a passionate follower of Christ whose enthusiasm for God, His word & His people is contagious. Ron led a church plant where he served as Senior Pastor for 14 years. He experienced God's mighty hand as the congregation grew from 18 to over 500. His gifted ability to cast vision spearheaded and led the congregation through a multi-million dollar debt free building program and stewardship campaign.
Ron is radically committed to Pastors, leaders and the local church. He carries a biblical conviction that the building of the local church is a Divine work and the most valuable work in the earth today (Mt.16:18). This fuels his mission to encourage local churches throughout the nation to stand with their God given pastor and be actively involved in advancing the Christ centered vision for that assembly. His practical messages strengthen a future hope in the hearts of believers, motivating them to rise up and take their place in the Body of Christ.
Connect with Ron
Our Mission
To preach the gospel of Jesus Christ everywhere the Lord sends us, motivate believers to be actively involved in gospel ministry & become a harvesting tool in gathering people to Christ.
(Mark 16:15; Eph.4:11-16; Luke 10:1-2; John 4:35)
Our Purpose
To mobilize a generation of people to intentionally strengthen others in God with Hope for the Future to fulfill their God given assignment on earth.
(1 Sam.23:16; Acts 3:6-7; 13:22, 36)
Our Vision
To assist pastors in their assignment by providing the needed ministry that strengthens believers in their faith in God & active participation in their local church vision.
(Acts 14:22; 15:41)
© Copyright 2015  |  Ron Jutze Ministries  |  All rights reserved.